Dugout canoe on Lake Malawi
Since the last update, a bomb has exploded in the group and the remainings are spread out over a few countries. Zimbabwe and South Africa for Tom, Shan and Paul. In Capetown Tom is working for a sweet radio station (http://bushradio.wordpress.com/programme-schedules/) and Paul (www.idonothingallday.com) is meditating on the purpose of life, the prophecies of Marcus Garvey and probably adding more politico-philosophico-activist books on his big existing pile sitting by his Ugandan red vintage electric guitare in Longstreet backpackers. Shanzou is somewhere, between South Africa and Zimbabwe, perhaps already in Bushmans, probably painting an old man sitting under a baobab hiding from the storm. Myself after Zimbabwe, I headed back up North through Malawi into Mozambique.
We often say that photos speak better than words, and when the hungover author is myself, than words are guaranteed not to make any kind of sense. And reading blogs are a pain! So here is the story:
In Zimbabwe,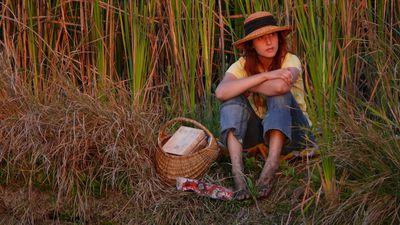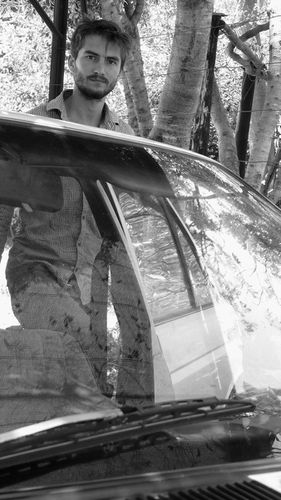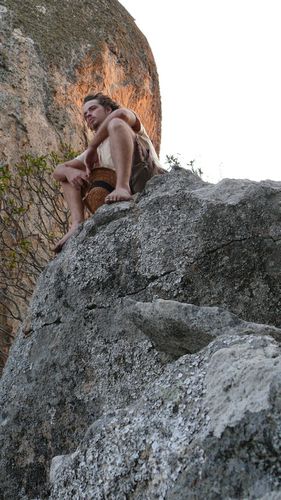 We went to drink sunset in a place where everything was rock: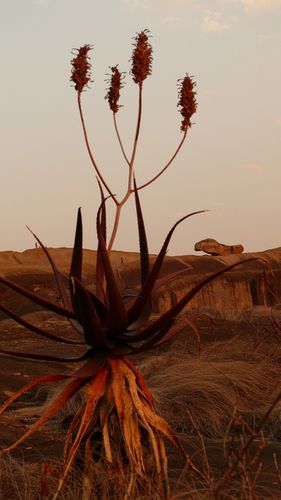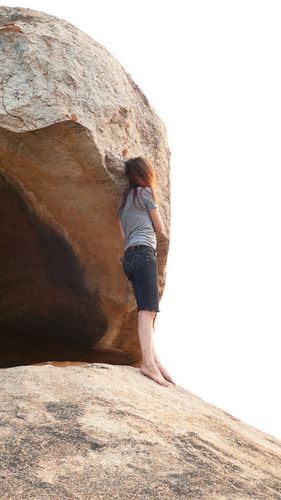 Paul and I drank wine in the famous Murphy film studio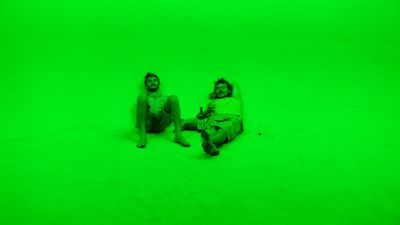 Shannon fell in love with another monkey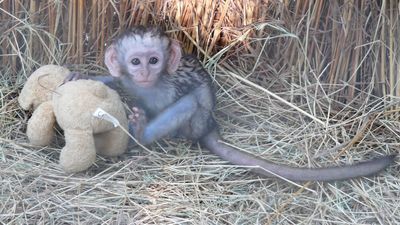 And a lady zebra was taking a piss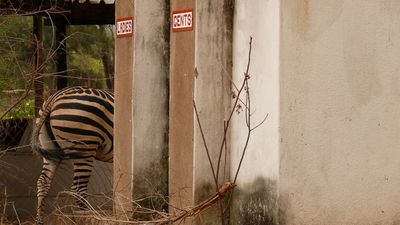 So that was Zimbabwe. A run-down civilized (see above) and highly educated country which was at the time desperately awaiting for the first rains. I left when the rain arrived, for Malawi.
Malawi is not exactly the best place for sobriety - in this backpackers, with a bar called The Joint, the owner comes down every morning yelling at his staff with a deep Afrikaans accent 'Ey where the fuck is my bong ey?! I need my fuckin bong in the morning!!'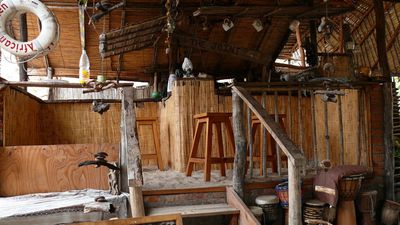 So you leave the crazy bastard behind and go climb a few rocks in the hills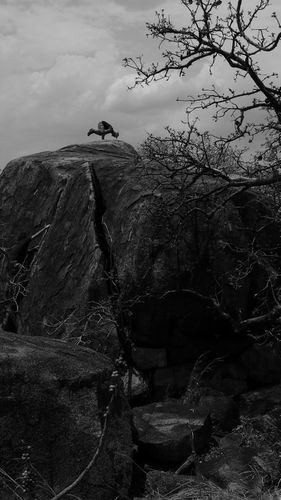 I jump on the Ilala - a 60 year old rusted beast of a ferry which does its best to remain on top of the water. When the the lady stops you can negotiate a jump from the top deck with immigration officers and the Captain - it costs one coke and a pack of biscuits and it's damn worth the refreshment after 36hours on board!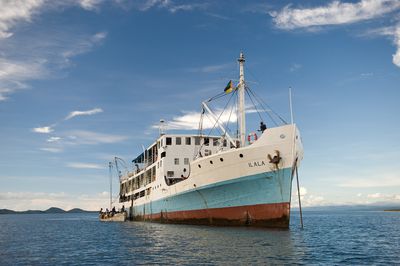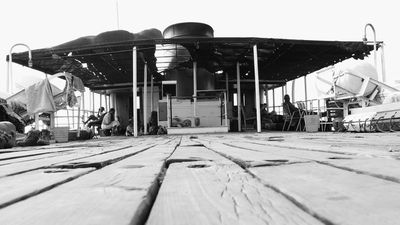 Plenty of time to dream away...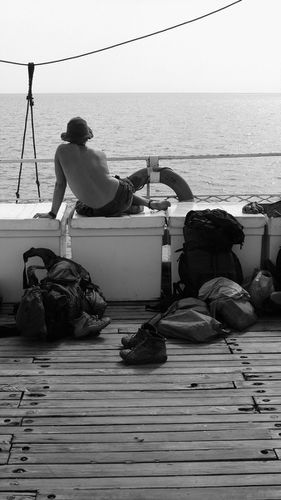 And to play Bawo, a local game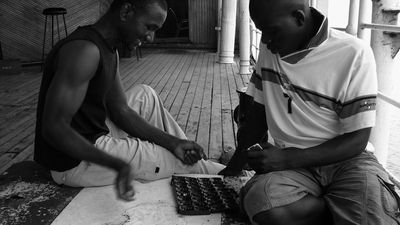 And suddenly you land on Likoma Island in the top of Lake Malawi - Golden valleys dotted with thousands of magical and mystical baobabs, and mango trees overflowing with fruits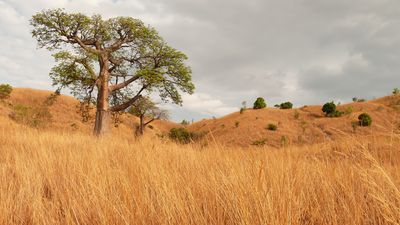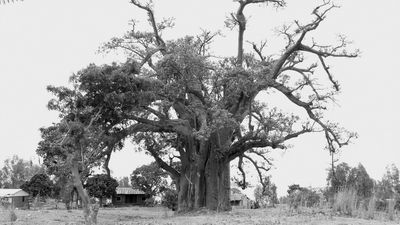 surrounded by crystal clear waters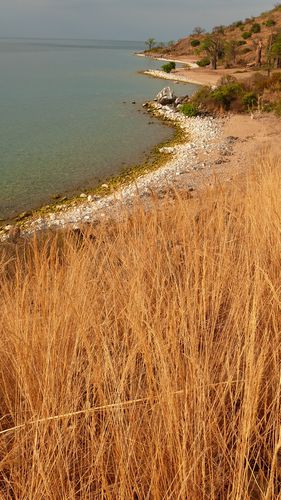 Ladies keep busy,


and off to church they go on sunday morning in the family's dugout vehicle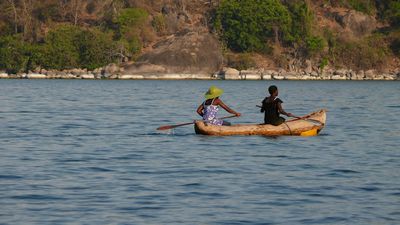 and gorgeous little characters!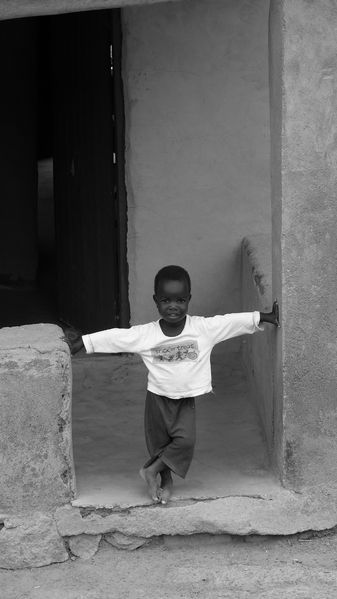 So you set up your hamac for the night at another backpackers on the beach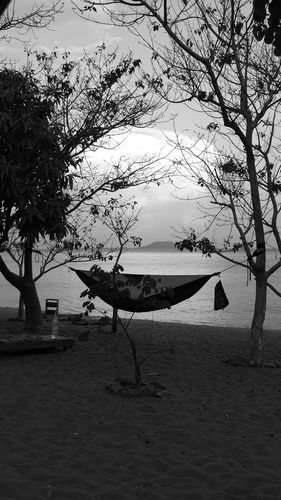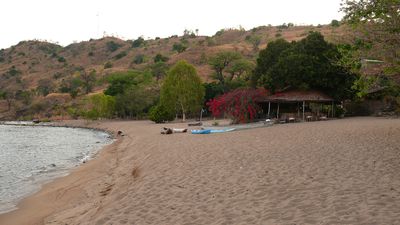 Some day you realize it's november 2010 and not september of some other year and realize you're two weeks late for the job you're headed to in Mozambique! So time to hike back to the other side of the island and catch a ride on a local dhow going to mozambique - my new canine friend is sad to see me leave, hikes back with me and waited until our boat was gone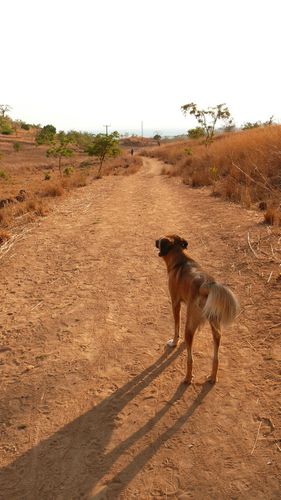 One day I meet Wesley (below), also been travelling for 7months.
-"Where u goin?"
-"To do some unpaid work for a 5star ecolodge on the moz coast of the lake. Free food and accomodation. You?"
- "Maybe they need a technician?!" and now he's been a technician here at the lodge for three weeks! Best way to travel: THE PLAN IS NO PLAN!!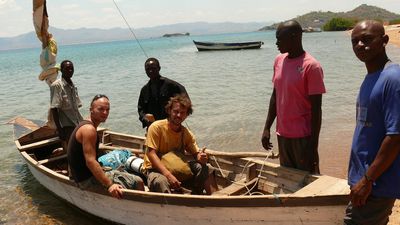 The sails are somewhat oldschool, made from sowed up bags of relief food, but we make it akuna matata! And for those who know swahili, definitely akuna matiti here in the bush!!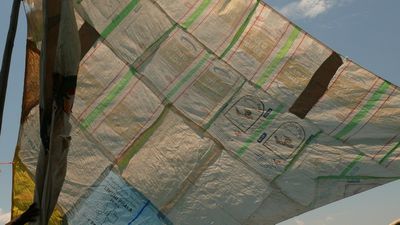 Those photos are for the sailors in the family so that they can put things in perspective a bit! Do you really need a new sail ??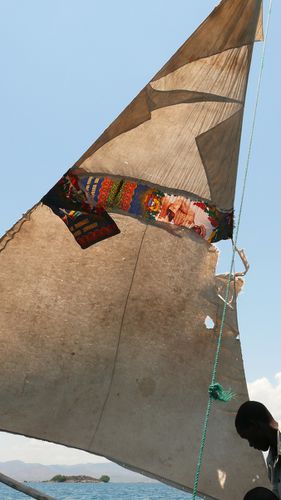 And we finally set foot on the long awaited shores of Mozambique!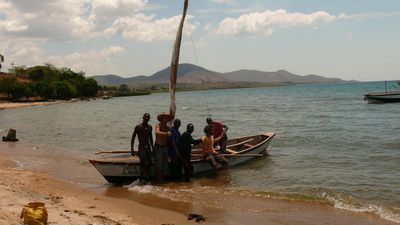 The local police station...the only local cop is a drunkard constantly complaining about his government vehicle, a rusty old piece of sh... of a grinding bycicle!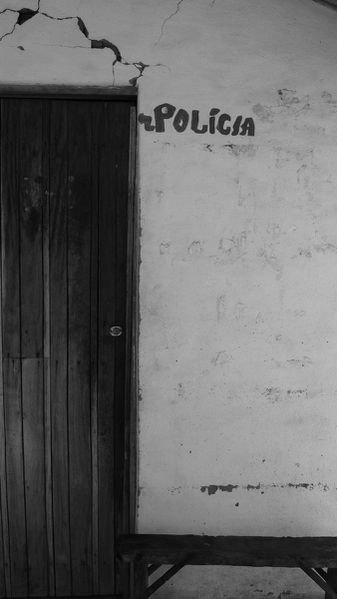 The damn problem is 'you aint got no damn cash' to pay for a canoe to paddle you to the lodge 15km away... And the closest ATM is a 100km walk away. Sooo... you walk... and you suffer like a dog under 39 degrees in the shade for 5 hours with a 30kg backpacks through the bush!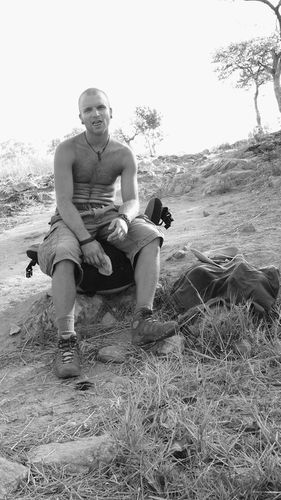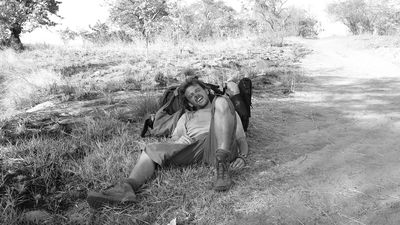 But... this is all too soon forgotten when, ready to die, you open your sweaty eyes to this, and a 'Welcome guys, we've been expecting you! What would you like to drink? White wine? A fresh beer maybe rather?'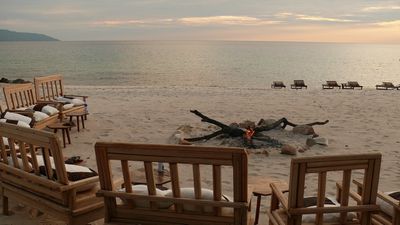 And so this is the place, welcome to Nkwichi lodge: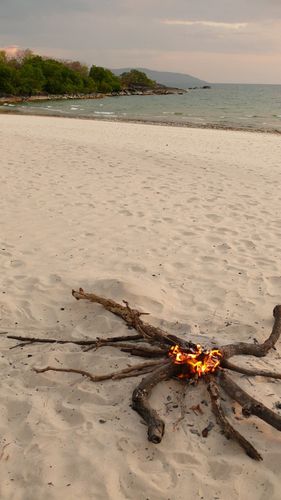 Every night, it is part of the job to have to join the guests for drinks at sunset around the fire.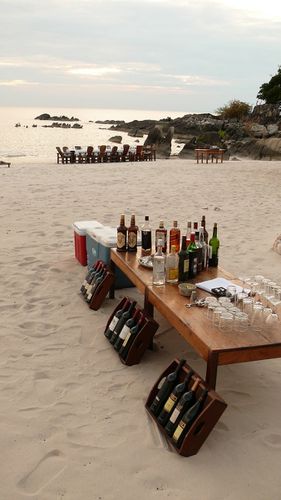 And candle-lit dinner is served on the beach under the stars, a few meters from the so-known 'Lake of Stars. And so this is free life! It is cheaper to live like this than having to buy even just a ticket of metro in Paris to go work your ass off in the Parisian greyish pollution and ocean of stressed and depressed faces!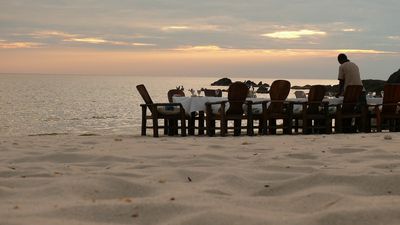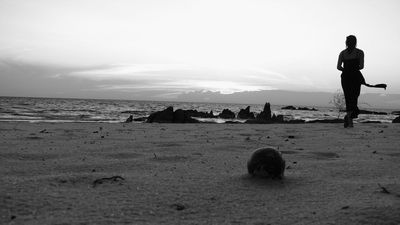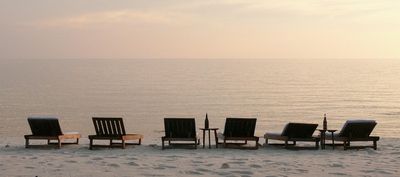 A week after we landed in paradise, some delicious drops of fresh goodness started pooring on our faces, storms and lightning on the horizon...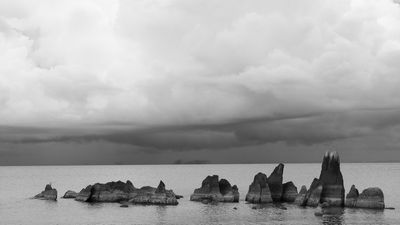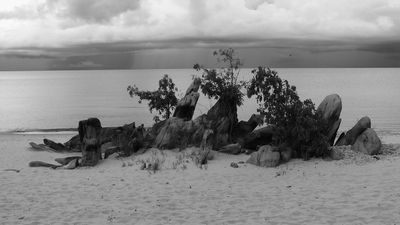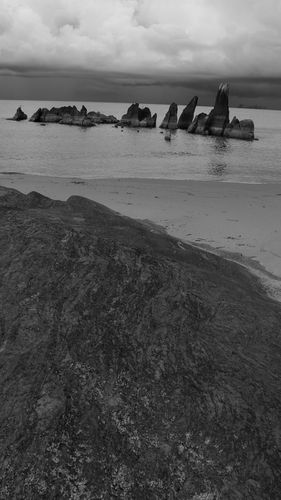 Within 10 days, the metamorphosis happened, everythings turned from yellow, brown and burnt to bright fresh green!! just like this chameleon!!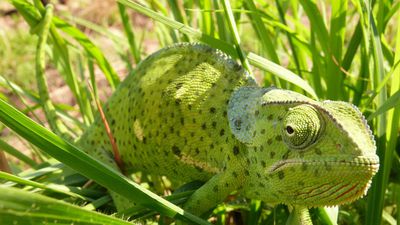 Now, unspoilt remote pristine African wilderness can be fantastic! Until you start giving swimming/ snorkelling/ rescue lessons to the local staff and soon understand that a 4m croc lives 100meters from your hut by the beach, and one morning you find the footprints on your way to work of mrs fat lady croc who decided it was time to go for a swim in the lake...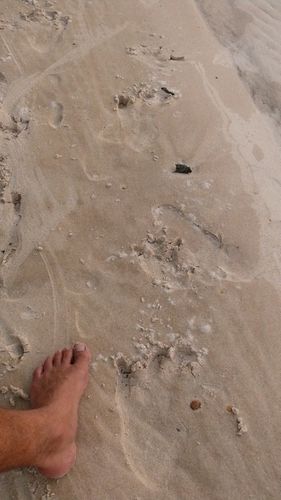 - "Alright guys! So today we're gonna learn how to swim fast!! FUCKIN FAST!!!!"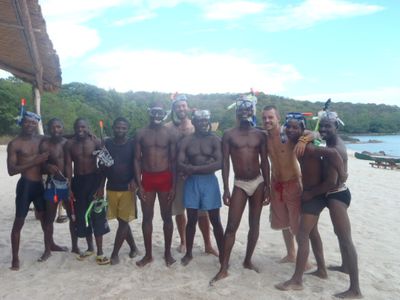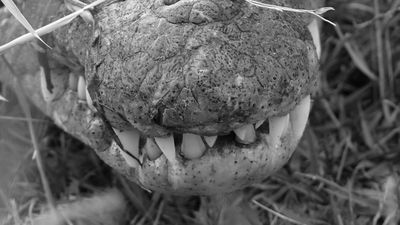 So I gave up swimming lessons and, freaked out, and, as one would do, I shaved my head!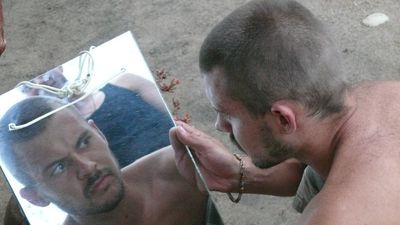 Since then, swimming lessons are only theoretical, goggles on though preferably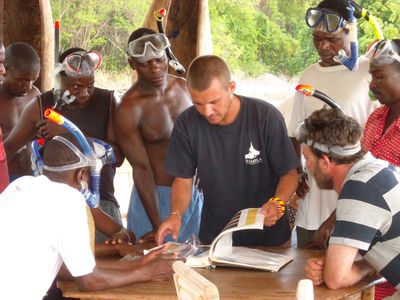 Apart from crocs, baboons, snakes and many damn big scorpions in the huts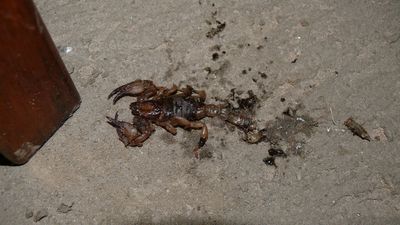 And here's a few of my local brothers and sisters I spend my days with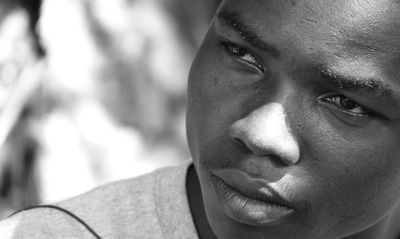 Francis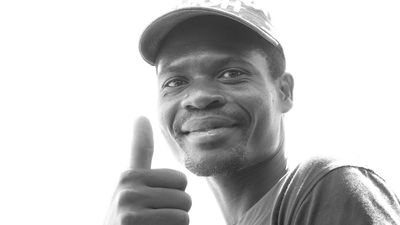 Patson
Jame
Chef Vincent
Sometimes life is a bit tough so we go for a sunset canoe race to the giant baobab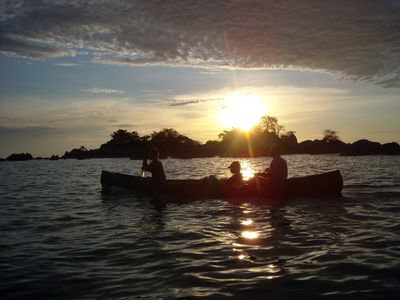 Or take the 4x4 into the bush to camp a few days and learn about the plants and the trees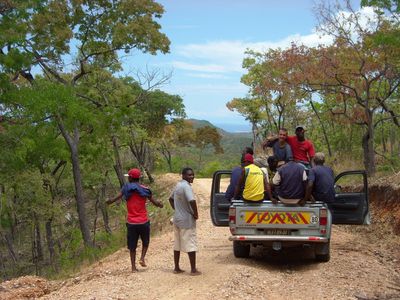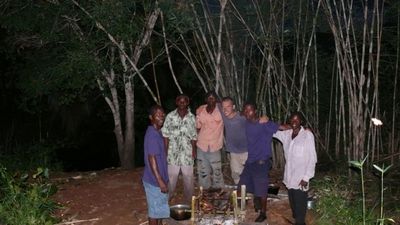 Sleep in the trees as usual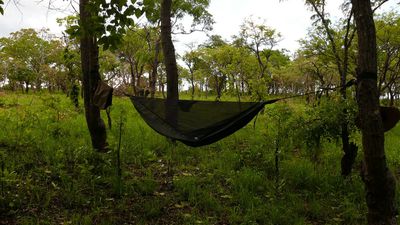 And sit on branches like the birds we are!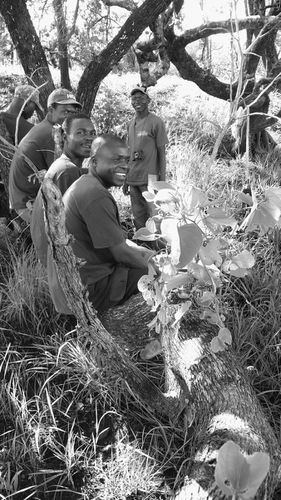 Some kids come every day sell us mangoes and fresh fish and many smiles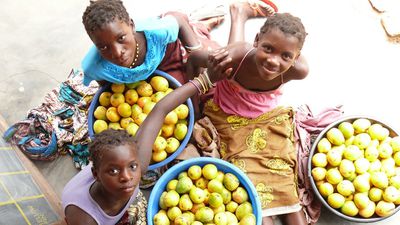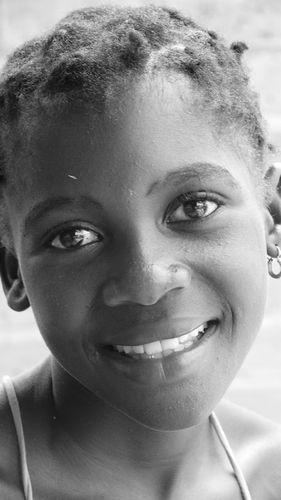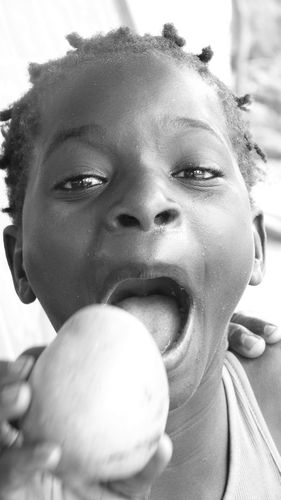 And a few randomn photos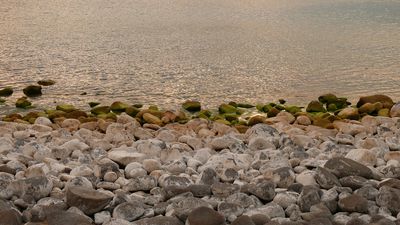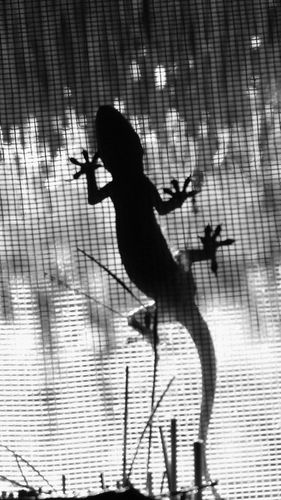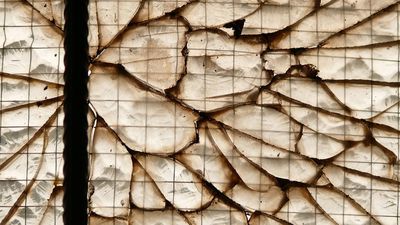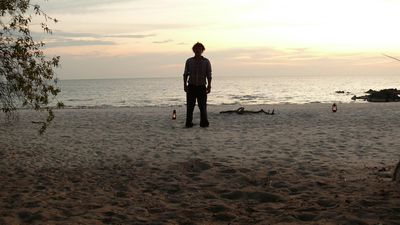 I was told the other day by a Malawian guy that 'We are all mango trees, whether ur black or white. Some mangoes can be ripe yellow, others are ripe green. But they are all the same delicious mangoes!'

One big kiss to everyone